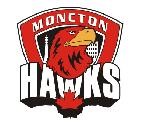 MONCTON (New Brunswick), October 5, 2016 – Trinity Collision Centre will be hosting a car wash and BBQ fundraiser on Saturday, October 8, 2016 for the Moncton Hawks Bantam AA hockey team. The event will be held at Trinity Collision Centre at 1555 Mountain Rd, Moncton, NB between 10 a.m. and 2 p.m., while the BBQ will start at 11:30 a.m.
All proceeds will go toward Moncton Hawks Bantam AA.
About the Moncton Minor Hockey Association
The Moncton Minor Hockey Association provides the opportunity for youth in Moncton to develop sportsmanship, team play and self-discipline in a fun and safe environment
About Trinity Collision Centre
Trinity Collision Centre is an I-CAR Gold Certified Repair Facility and aims to provide the highest level of customer service and quality workmanship in the collision repair industry. The 15,000 square foot auto body repair facility offers collision repair services, plastic welding, vehicle painting, aluminum repair, vehicle detailing, minor dent repair, windshield repair/replacement and fiberglass repair.
Contact:
Rob Armstrong
rarmstrong@trinitycollision.ca
1555 Mountain Rd, Moncton, NB
Phone: (506) 854-1555