Join Our Team:
Automotive Jobs in Moncton, NB
At Trinity Collision Centre, we are consistently streamlining and simplifying the collision repair process for our customers while building relationships based on reliability, trust and mutual respect with our insurance partners. We are committed to quality workmanship and 100% customer satisfaction. We believe the core of our success is:
"Providing honest, high quality vehicle repair service to our valued customers"
WE WANT YOU!
ATTENTION:
Auto Body Professionals
Frame Technicians
Body Technicians
Paint Technicians
Preppers
Detailers
Estimators
Customer Service Representatives
Parts Personnel
Mechanics
Alignment/Suspension Technicians
We will make the repair process smooth and pleasant by providing the following free services, along with our outstanding factory restoration to your customer's vehicle.
Free Estimates
Early or Night Drop-off
Aluminum Certified
On Site Plastic Repair
Laser Frame Straightening Machine
Consistent Investment in training and cutting edge equipment
Lifetime Warranty on all Paint Repair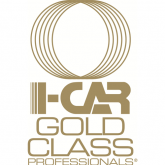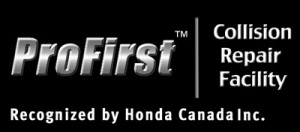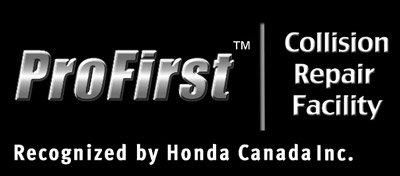 Benefits of Joining Our Team
Medical and Prescriptions

A comprehensive medical plan available for single employee or family plans. And a $15 co-pay plan for all prescriptions, no matter the cost.

Vision Care

Vision Care plan is included with your employee medical plan.

Vacation

Full service employees are eligible for paid vacation.

Paid Holidays

We provide 8 paid holidays each year.
National Recognition

Trinity Collision Centre is one of the founding members of the Axalta National Business Council. Leading edge processes, equipment and employees is what keeps Trinity in collision industries top echelon.

Support

Being part of a large auto group allows our employees room to grow and provide the support and training that our employees need.

Training Programs

We believe in well qualified employees and invest heavily in training.  We have also put many young students through the NB apprentice program.

Support Staff

We believe that to be number one in customer and employee satisfaction we need support the right support staff to support our technicians and shop.
16 Reasons to Consider Us
Honesty and integrity

Very competitive pay plans (commission/salary)

Benefits: Company participation health & Drug Plan, holidays, paid vacations, etc.

Standard work week, Monday to Friday, and home for supper every night

Paid bi-weekly

Professional training – 100% paid

Outstanding work environment, f

amily-oriented and drug free

Performance bonus

An environment that encourages and rewards outstanding performance

Personal and professional growth opportunities for career advancement

Equipment and resources that far exceed the norm in the industry

Solid and proven track record of growth and profitability

National exposure to the collision repair industry, leaders in the industry

Dedication to on-going improvement fuelled by progressive thinking

A real commitment to outstanding

customer service

Solid processes designed for efficiency and customer and employee satisfaction
WE ARE LOOKING FOR:
Honesty and integrity

Technical competence and understanding of Quality Collision Repairs

Old fashioned work ethic ("whatever it takes")

Loyalty and a strong work history

Positive attitude with the ability to work in  a team

Genuine enjoyment of and appreciation for the collision repair industry

Desire to work with a progressive organization

Commitment to grow professionally and personally